ON SCAREGLOWS CARD IT READS - EVIL GHOST OF SKELETOR. WHICH SOME PERCEIVED AS SKELETORS SPIRIT WHEN IT IN FACT MEANT A GHOST WHO WORKS FOR SKELETOR. SO WE DECIDED TO CREATE THE ACTUAL GHOST OF SKELETOR. WAY HIS SPIRIT LIVE ON IN COLLECTIONS ALL OVER THE WORLD.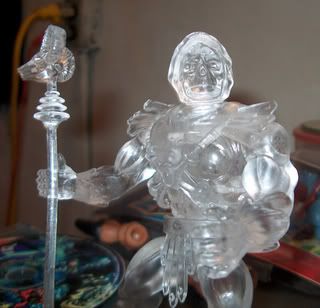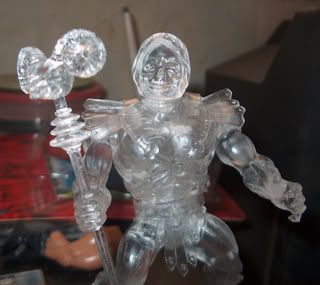 GHOST OF HE-MAN??????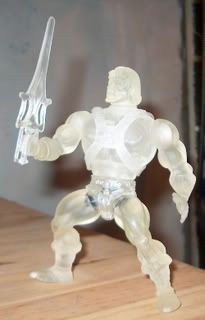 NO.ITS STEALTH HE-MAN. A POWER BESTOWED UPON HIM BY THE POWERS OF GRAYSKULL.